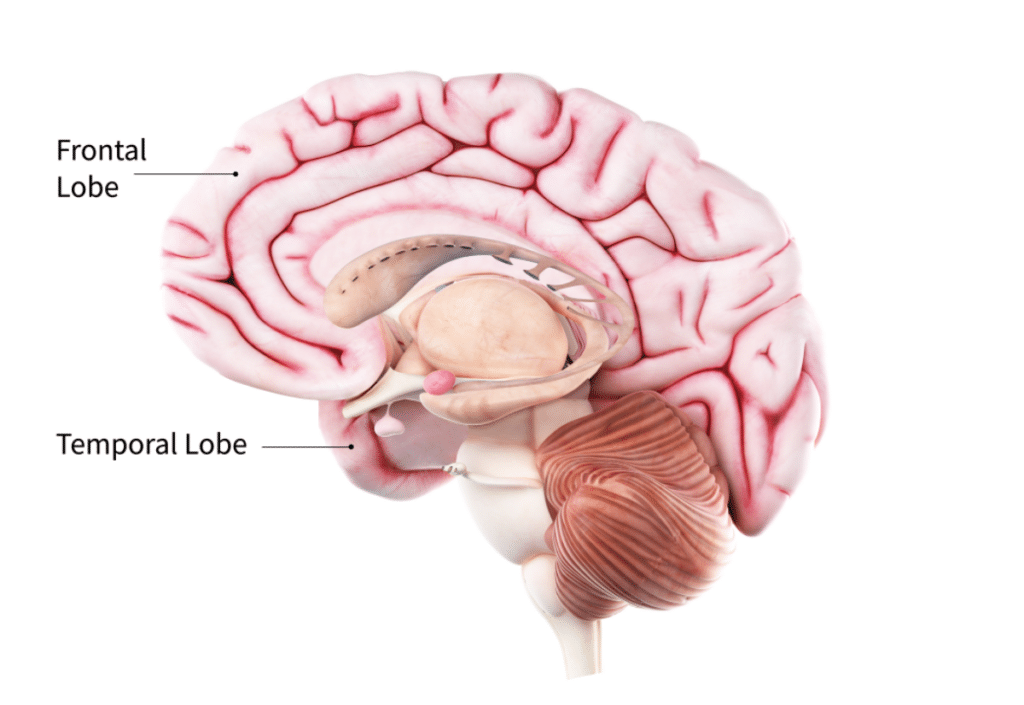 Frontotemporal disorders (FTD), sometimes called frontotemporal dementia, are the result of damage to neurons in the frontal and temporal lobes of the brain. Many possible symptoms can result, including unusual behaviors, emotional problems, trouble communicating, difficulty with work, or difficulty with walking. FTD is rare and tends to occur at a younger age than other forms of dementia. Roughly 60% of people with FTD are 45 to 64 years old.
FTD is progressive, meaning symptoms get worse over time. In the early stages, people may have just one symptom. As the disease progresses, other symptoms appear as more parts of the brain are affected. It is difficult to predict how long someone with FTD will live. Some people live more than 10 years after diagnosis, while others live less than two years after they are diagnosed.
There is currently no cure for FTD, and no treatments slow or stop the progression of the disease, but there are ways to help manage the symptoms.
To learn about the types and symptoms of FTD, from the National Institute on Aging, CLICK HERE.