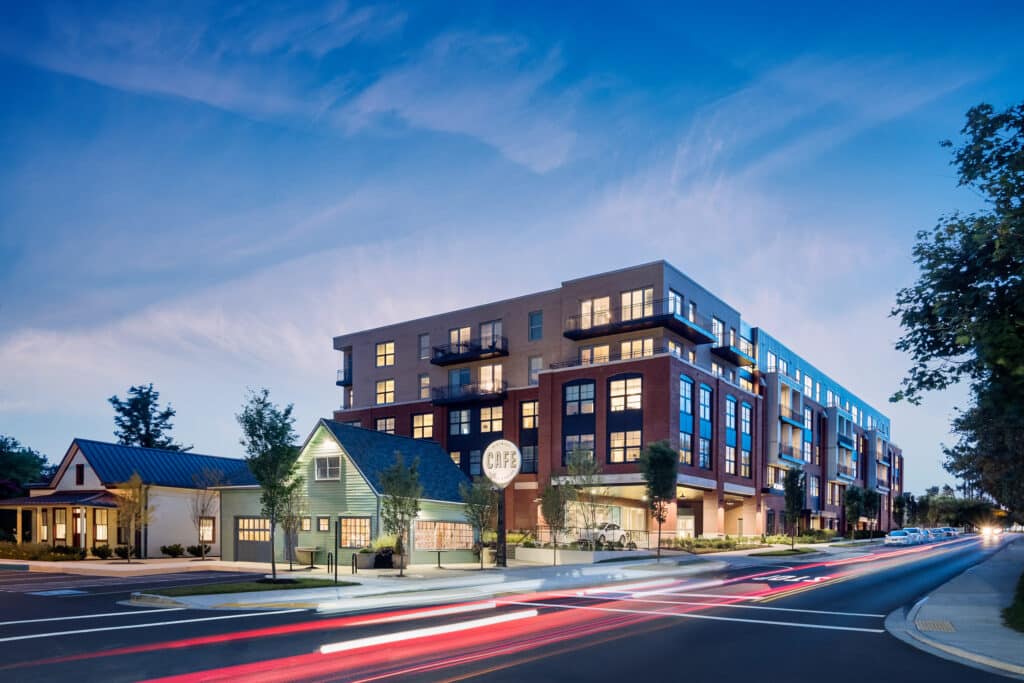 Modena Reserve at Kensington was recently recognized by Senior Housing News as the "2022 Best CCRS Lite Design" award recipient for its modern design that meets local history.
Here is an excerpt from the article…
History has come to life at a continuing care retirement community (CCRC) in Maryland.
The project, Modena Reserve at Kensington, had an overarching goal of preserving the history of Kensington, Maryland, and its ties to the B&O railroad that came to the town in 1891.
The two-acre, infill site sits near Kensington's historic district and is centrally located near historic homes, restaurants, shops, post office, farmer's market and grocery store.
Local community input was central to the project's design, leading to sweeping changes prior to construction. As a result, the CCRC consisting of 63 IL, 46 AL and 25 memory care units went to lengths that included repurposing two historic homes already on the property to pay homage to local history.
Lantz-Boggio Architects and Antunovich Associates collaborated on the project's design. The community is owned by McCaffery Inc. and operated by Solera Senior Living. Today the project stands as a successful community in Solera's portfolio, thanks in part to its grand plan, according to CEO Adam Kaplan.
To read the article in its entirety, CLICK HERE.