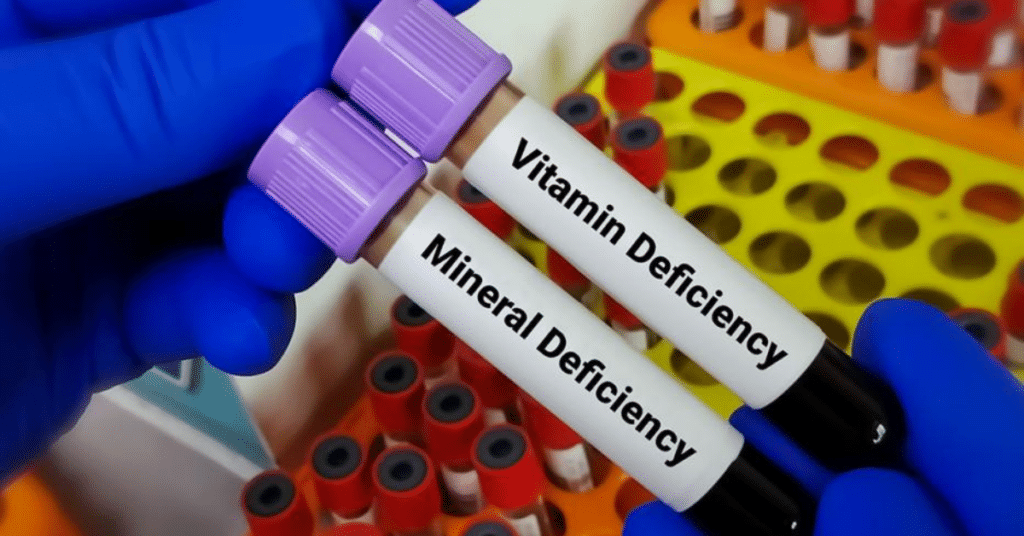 Are you getting enough essential vitamins and minerals?
Research shows it's a common concern among older adults in the U.S. — the majority of people 55 and older say they use dietary supplements — and for good reason. When our bodies lack essential vitamins and minerals, physical symptoms such as fatigue and muscle aches can ensue. Nutrient deficiencies have also been linked to chronic diseases, like diabetes and osteoporosis.
Different deficiencies can cause different symptoms. To shed light on some of the warning signs, we spoke with Sameera Talegawkar, an associate professor of exercise and nutrition sciences at George Washington University in Washington, D.C.
How to detect a deficiency
Keep in mind, the only way to know if you have a nutrient deficiency is by scheduling a doctor's visit, which may include blood tests to assess your vitamin and mineral levels. 
Know that diagnosing deficiencies in older age can present greater complexities due to the presence of chronic diseases and the use of medications. Your doctor must carefully consider these factors and their potential impact on nutrient absorption.​ ​"Each nutrient has a physiological function in the body. So, if you have a deficiency, there's going to be a consequence," said Talegawkar. "It is important for a physician to take a look at what medications and what health conditions are present before you can diagnose. Some medications might have side effects, which could therefore cause a nutrient deficiency."​
To read about symptoms that may be a sign of nutrition deficiency, from AARP, CLICK HERE.